In Business Since 1988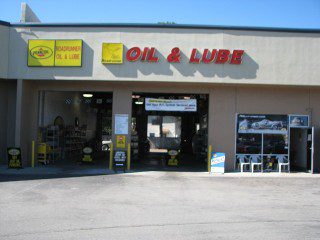 Roadrunner Oil & Lube
10-Minute Oil Change • Minor Mechanical Repair & Maintenance
Would you like to keep your vehicle running smoothly for years to come? Is it time for an oil change on your car? Roadrunner Oil & Lube is what you're looking for exactly. Family-owned and -operated since 1988, our quality auto shops in Zephyrhills and Plant City promise fast and friendly oil change services at competitive prices. Visit our auto repair shops in Zephyrhills and Plant City, FL, for top-quality oil changes, tune-ups, fluid exchanges, filters, and many other auto repair services.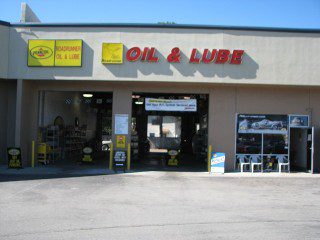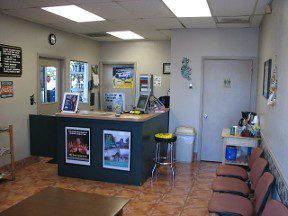 Our Quality Auto Shops
When you want the best auto shop in the Plant City and Zephyrhills areas, Roadrunner Oil & Lube is the only name you need to know. With more than 34 years of experience and only the most qualified, professional auto technicians, we guarantee all of our quality work. You'll always be impressed with our prompt, efficient services, whether you depend on our auto shops for maintenance or minor repair.
Come to us for a fast oil change or repair, and you can always count on affordable prices. You'll leave our shops with an intimate knowledge of your vehicle's condition. With oil brought to you by Valvoline serviced by qualified technicians, we guarantee what other shops can't offer—the best oil and lube services in the area. Come see what Roadrunner Oil & Lube can do for your vehicle today!
Our Oil & Lube Services
In business since 1988, we have vast experience and knowledge of the quick lube business. From our 10-minute oil changes to one of our many quick maintenance services, we pamper your vehicle and save you time and money. Whether you depend on us for minor repairs or our famous oil and lube services, you'll never find a shop better than ours.
Our qualified auto technicians educate you on your vehicle's needs and help you keep it in working order for many years. Visit one of our shops today—we at Roadrunner Oil & Lube look forward to serving you soon!
Hours of Operation:
Zephyrhills
Monday - Friday:
8:00 AM - 5:00 PM
Saturday:
8:00 AM - 3:00 PM
Plant City
Monday - Friday:
8:00 AM - 5:00 PM
Saturday:
8:00 AM - 3:00 PM



Make sure to check out our coupon page for current discounts and offers
Check offers